Hey!
You were looking for some info,photos ,summaries of Amantes de luna llena,well i am sure you found the right place.And of course not to forget biographies of almost all the actors from that great venezuelan telenovela.
Interesting:
i am really happy because of the fact that 2 of my favorite actors in "Amantes de Luna Llena" were born on the same date!!!I was born on 28 August,on that date were also born the great ("la gran") actress Fabiola Colmenares and our favorite Alejandro-Carlos Mata...what a coincidence!(:(:(: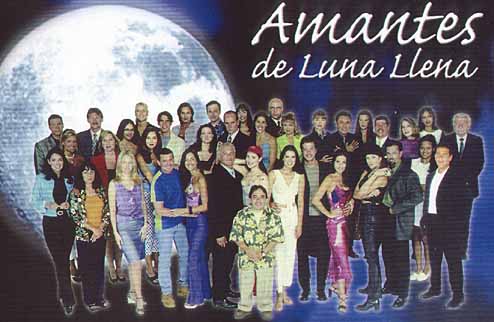 Amantes de Luna Llena is a beautiful telenovela and you might get addicted to it very easy!It is a perfect one-great actors ,wonderful locations in Venezuela,scenes from the real life(real stories),good script...I should also mention that it is mostly shot in real places,and not in sudios.So,don't miss this great show!!!